TAT Home app
The Alignment Technique is a simple effective toolset, consisting of Moves (exercises), that bring you back in touch with yourself and your natural potential. Each Move has its own effect. One move ensures that you feel strong again, the other helps you to regain focus and yet another helps you to let go of all thoughts you gathered during the day.
Why develop an app?
You can buy the book or join a training to learn the Moves. For some however, the step to go to a training was too big and with the book it was difficult to read and do the Move at the same time. Also with the book it wasn't always clear if you did the Move correctly. So we came up with the idea of building an app in which users are guided through the Moves by means of speech and videos. This idea was well received and we enthusiastically started designing such an app.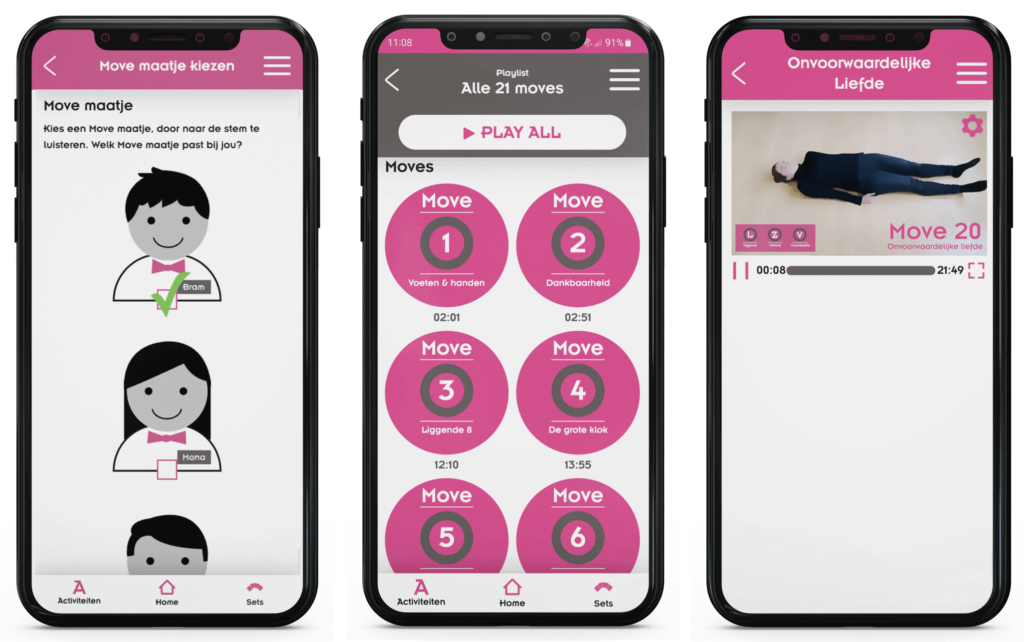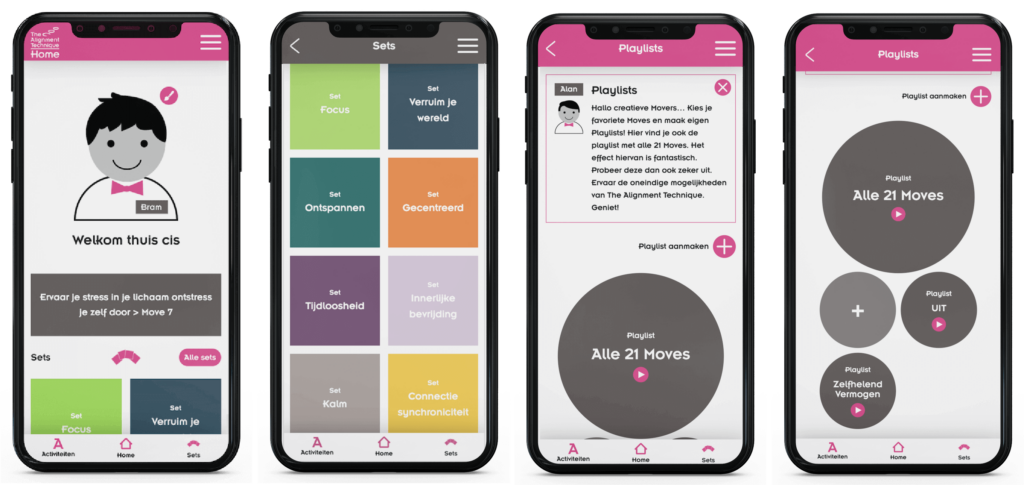 Sets and Playlists
To make it more organized, we made Sets of Moves that, if combined, cause a certain state of mind. So for example: Free of thoughts, calmness and Focus. In addition to these proposed Sets, we also wanted to give the user the freedom to create their own playlists. For example, you can compose your own set of Moves or you can ask one of the trainers to make a customized playlist as an answer to the problems you face. This was appreciated by many users.
Our decision for a PWA
If you offer an app in the Google Play store or the Apple store you hand in about 40% of your income. Our client didn't want this. He didn't like these companies anyway. We started looking for another solution which would make the client completely happy and we ended up with a Progressive Web App. A PWA is an application that runs in the background through your browser. The app can simply be downloaded and is visible between your other apps. The app is built with Angular. A PWA has almost all the features a mobile app has and can be downloaded from your website. The client felt quite good about this solution.